What are the Benefits of Outsourcing IT Services?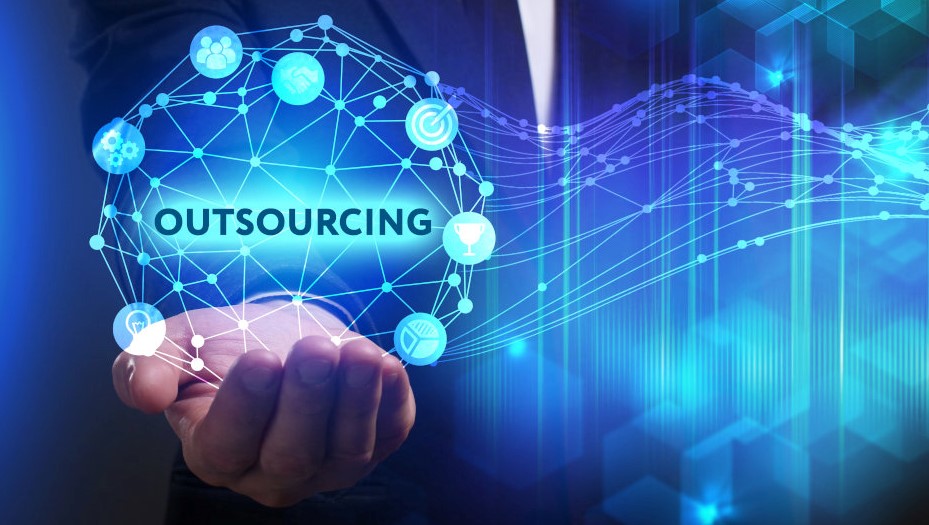 December 15th 2020
What are the Benefits of Outsourcing IT Services?
These days it's hard to imagine running a business without relying on IT. Many of the key processes that are in place every day are based upon IT. And then there are the tools to consider: everything from desktops to laptops and mobile devices used by your team. Clearly, it is essential to make sure that all of this is managed smoothly and this is where outsourcing IT can help.

What is Outsourced IT?
So, what are Outsourced IT Services? It's as simple as it sounds. Rather than having to maintain your IT infrastructure yourself, your business can engage a third party IT specialist to oversee any or all of your requirements. These services can include security management, network maintenance, and cloud migration, as well as the option to carry out specific projects as needed.
Outsourced IT support makes recovering from any technical issues as quick and painless as possible. IT outsourcing can be extremely affordable, too, with a wide range of packages and pay as you go options available. There is no barrier to location either, with IT providers able to help wherever your business is based, with firms such as Andromeda Solutions offering IT support North East of the UK.
What are the Benefits of Outsourcing Your IT Solutions?
It may come as a surprise, but you will actually save a considerable amount of money.
Rather than having to maintain an in-house IT department, you can outsource and save on salaries. If you decide to keep IT professionals on staff, outsourcing can help you at busy times, or for particular projects needing specialist expertise. This assistance can free your existing staff to pursue other tasks, boosting efficiency and productivity rates.
When you choose to outsource your IT, you benefit from a service which keeps you right up to date with the latest technological developments. You will be advised of any new software or devices that could help improve your processes or otherwise streamline your business.
Furthermore, by choosing to outsource your IT, you will enjoy access to IT support services around the clock, seven days a week. With many options available for getting in touch with your IT service provider, including telephone, live chat and email, you can be assured that expert help is never far away.
It's clear, then, that choosing to outsource your IT is a compelling option for many businesses. It offers so many advantages, including reduced IT running costs, staying up to date with the latest technology, as well as access to the best support when needed.