Take Control Of Your IT Services In 2022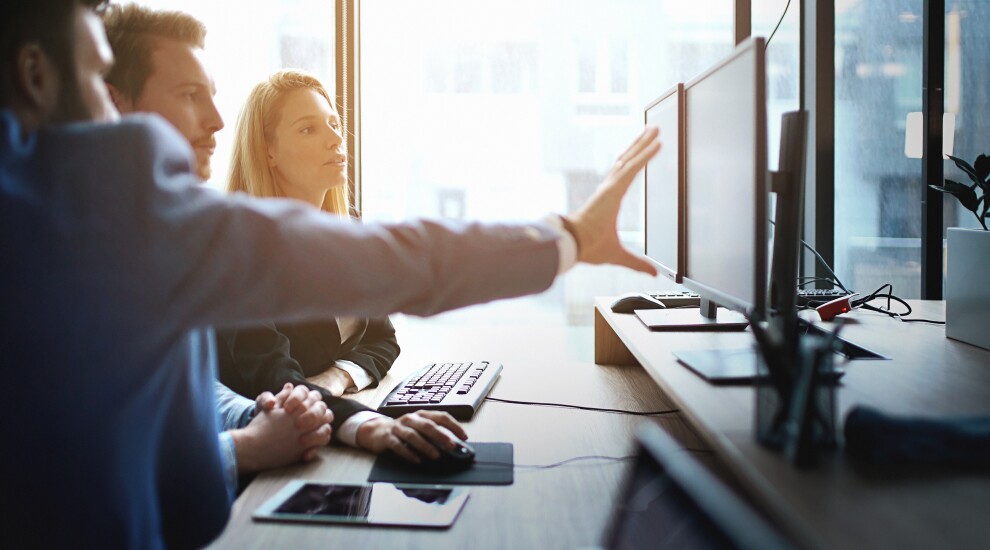 January 17th 2022
Take Control Of Your IT Services In 2022
The New Year is traditionally a time for reflection, and this makes it the perfect time for business owners to consider whether they should be giving their organisation a valuable boost, by making sure that their IT services are as good as they can possibly be. After all, having a strong IT infrastructure is the backbone of a modern business, and keeping everything running smoothly is key to staying ahead of the competition.
The benefits of IT services
By outsourcing your company's IT support or services to our expert team, not only could you save money, but also enjoy a host of other impressive benefits. Our dedicated team can provide fully comprehensive business IT support services, covering all of the essential areas such as servers, security, VOIP telephone systems, networks and connectivity.
We can also get your organisation up and running with the latest cloud-based technology, including Office 365, the cutting-edge cloud suite from Microsoft. Not only will migrating to cloud services allow your business to benefit from unparalleled processing and storage capabilities, but you will also enjoy an increase in efficiency, with AI (Artificial Intelligence) powered software able to take care of routine processes and operations, leaving you and your team free to focus on more important tasks. It also makes remote working as effective and secure as being in the office.
Award-winning service
When you entrust your vital IT infrastructure and IT support to Andromeda Solutions, you can be confident that you will be in the safest of hands. We are committed to delivering an unbeatable service, with customer calls put straight through to one of our highly-skilled computer engineers.
We pride ourselves on how much we care about our customers and take the time to listen and build an excellent relationship with each and every client. This ensures that we can provide the flexible solutions that suit your business' unique needs. Our transparent and friendly service is just one of the reasons why our company is highly regarded for IT support in Middlesbrough. With our many awards backing up our promises of excellent business IT support, we have been recognised for our high-quality service time and time again.
Choose the best for your business
So, why not take control of your IT this New Year, and partner with Andromeda Solutions? As one of the very best IT support companies in the North East, you will soon see the difference that having an expert IT service can make. From ensuring that the most robust cyber security measures are in place, through to troubleshooting issues with any device connected to your network, our friendly team of computer experts can tackle any problem or meet any IT goal, whilst keeping you informed at every step of the way.
Why not make it your New Year's resolution to get in touch with us today, and discover the Andromeda Solutions experience for yourself?