Switch up your IT support and try Andromeda Solutions free for 30 days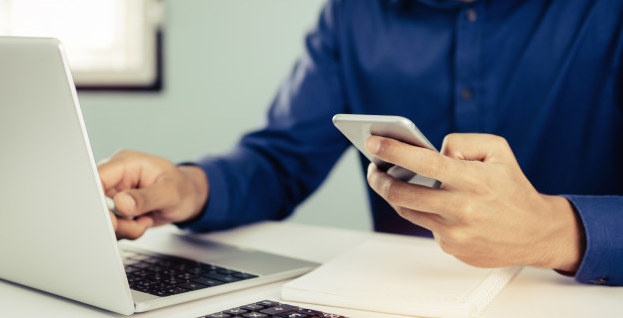 July 09th 2021
Switch up your IT support and try Andromeda Solutions free for 30 days
Any small to medium business owner will be all too aware that having a reliable IT infrastructure is essential to success. And with the growing popularity of cloud-based computing services, combined with an increased need to engage with clients and customers online, it's never been a more important time to prioritise an effective IT support service.
The ideal solution for your IT services
For SME businesses looking for comprehensive IT support in Teesside, Andromeda Solutions is the answer. Our computer experts are able to tailor our support package to your organisation's unique needs, covering all aspects of your IT infrastructure, from servers, networks and security, to computer repairs, cloud services and VOIP telephone systems. Our services are available as either an ongoing or one-off solution, with on-demand packages available too.
Fast and friendly IT support
Whenever you get in touch about an issue, you will be put straight through to an experienced and knowledgeable IT specialist. You can be assured that we will start to resolve your problem quickly, either remotely or on-site, at times that suit you (we can even provide support on evenings and weekends). We pride ourselves on our great communication, too, so you can expect to be kept in the loop at all times, with clear explanations every step of the way. Andromeda Solutions follows ITIL (the Information Technology Infrastructure Library) best practice protocols, so you know that your business is in safe hands.
The perfect opportunity to try us for yourself
With the chance to discover the benefits of our service free for 30 days for new customers, there has never been a better time to get in touch. This offer is open to SMEs only and is entirely risk-free, subject to terms and conditions. The testimonials from our current customers should highlight just why this is an offer not to be missed, with our IT support described as "outstanding, honest and efficient", with "superb service". It's little wonder we've been awarded 5 stars by Google, Facebook and Yell.com. If all that wasn't enough, we were also named the best IT services provider in Middlesbrough 2021 by Three Best Rated.
 Why not get in touch today to find out how we can provide the best IT support and services for your organisation?